Partner with AppointmentTrader
Own A Venue That Trades on AT?
Becoming a partner is free of charge, you can earn up to 50% of our fees when users trade their listings & you can review listings uploaded to your location.
---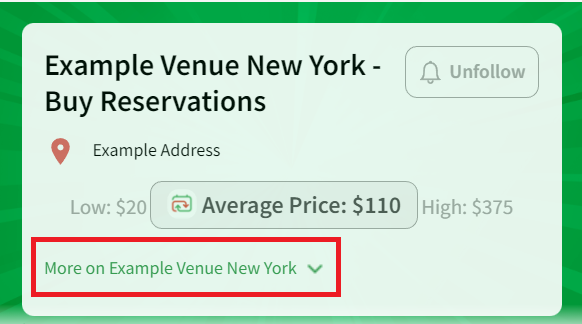 1.) Search for your venue's page on Appointment Trader and look for the 'More on Venue Name' Button in the top section.
---

2.) You will then find a button labeled 'Claim Location Name Ownership', tap the button.